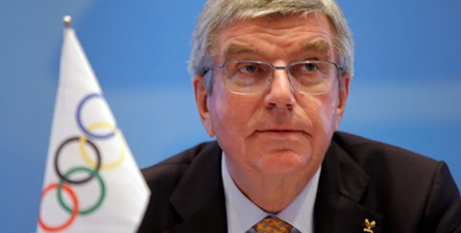 Three Vatican dicasteries have supported an appeal by the International Olympic Committee urging world leaders to "seek just and peaceful solutions to all disputes and conflicts". Source: Crux.
The challenges and threats facing humanity and the planet can be confronted effectively if all people come together in "a spirit of solidarity," said Thomas Bach, president of the International Olympic Committee in a written appeal released this week.
The appeal calls on world leaders to "foster dialogue, understanding and fraternity among peoples and to uphold the dignity of every man, woman and child, especially the poor, the vulnerable, the marginalised and those suffering from the violence of war and armed conflict".
The Dicastery for Culture and Education, the Dicastery for Laity, the Family and Life, and the Dicastery for Promoting Integral Human Development joined the appeal promoted by Bach.
"God wills the peace and unity of our human family," the appeal said. "The Olympic and Paralympic Games are a great symbol of such unity, for they bring individuals and peoples together in healthy competition and encourage our world to see in athletic competition a genuine path to peace, founded on personal discipline and commitment to teamwork in the pursuit of excellence."
The Laity, Family and Life Dicastery said the appeal was "the first fruit" of the "Sport for All" international summit it sponsored at the Vatican on September 29-30.
FULL STORY
Vatican joins International Olympic Committee's appeal for peace (By Carol Glatz, CNS via Crux)