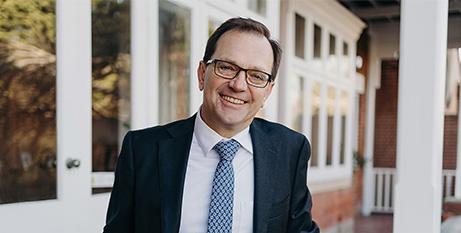 A new agreement has been forged between the international Strategic Alliance of Catholic Research Universities and the Food and Agriculture Organization of the United Nations to address the world's food and health inequalities. Source: ACU.
SACRU president Zlatko Skrbis, who is also vice-chancellor and president of Australian Catholic University, said the agreement that was signed in Rome on October 27 aligned closely with the mission of the eight partner universities.
"Through this agreement, the eight Catholic universities that make up the alliance will assist the United Nations in achieving three of the Sustainable Development Goals, namely Zero Hunger, Health and Wellbeing, and Reducing Inequalities," Professor Skrbis said.
"The SACRU partnering universities, with our unique heritage as Catholic institutions, are committed to enhancing research for the common good, and to pass on our combined knowledge and expertise to advance humanity for good. The agreement with the UN's lead organisation for protecting the world's food and agriculture greatly aligns with our mission."
The agreement was signed by FAO deputy director-general Maria Helena Semedo and SACRU vice president Professor Franco Anelli, Rector of the Università Cattolica del Sacro Cuore in Milan, Italy, which hosts the SACRU Secretariat.
FAO leads the United Nations' efforts to protect the food supply chain and prevent diseases from contaminated food, an issue that affects 600 million people worldwide each year.
A joint statement by SACRU and FAO said the agreement would "integrate different expertise to build capacity in food security, nutrition, and sustainable and resilient food systems at national and regional levels" as well as contribute to the outcomes of the UN's One Health approach.
FULL STORY
Catholic research universities welcome agreement with UN agency over tackling world hunger (ACU)