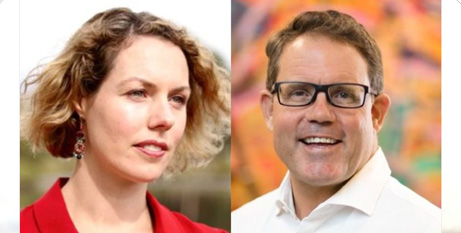 The ban on the ACT and Northern Territory legislating on euthanasia is set to be lifted tonight, with the Senate to sit for as long as it takes to reach a final vote on territory rights. Source: Canberra Times. 
Opponents are pushing for a last-minute amendment to Alicia Payne and Luke Gosling's restoring territory rights bill, which would place safeguards around future euthanasia regimes in the ACT and NT.
Almost 9400 days have passed since the passage of Kevin Andrews' 1997 private members bill, which quashed the NT's world-first euthanasia laws and banned the territories from legislating them in the future.
The bill to overturn the ban appears all but certain to succeed after it last week passed the second reading stage 41 votes to 25.
Leading opponents including Liberal Jonathon Duniam last week conceded the bill would pass and have turned their attention to amending the legislation.
NT Country Liberal senator Jacinta Nampijinpa Price will move one amendment when debate resumes after 5.30pm.
Under the proposed change, the ACT and NT Parliaments would be barred from passing future legislation which opened up access to euthanasia for under-18s. The amendment would also ensure that euthanasia could not be administered solely on the grounds of a person's disability or mental impairments.
Senator Duniam will separately move a motion related to the approval process for drugs which can be used in euthanasia.
FULL STORY
Territory rights: Senate to vote on repealing 25-year-old ban (By Dan Jervis-Bardy, Canberra Times)