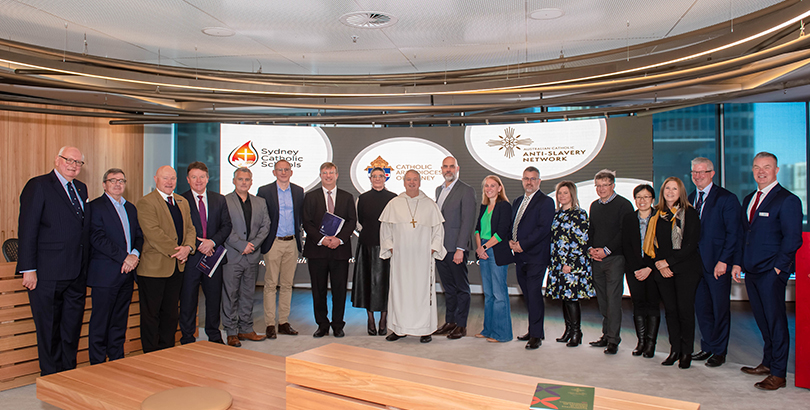 Today is the United Nations International Day for the Abolition of Slavery. Globally, Catholics have been called by Pope Francis to take action to end all forms of modern slavery. Source: Australian Catholic Anti-Slavery Network.
Pope Francis inspired the United Nations Sustainable Development Goal 8.7 to eliminate modern slavery by 2030 and the Holy Father's Laudato Si' goals have urged swift and unified global action to heal the earth and human society.
Modern slavery destroys personal freedom and violates the human dignity and inherent worth of every person. Forced and child labour, human trafficking, debt bondage, deceptive recruitment and other forms of modern slavery impact millions of people worldwide with the majority of those affected living in the Asia-Pacific region.
In a recent video message, Sydney Archbishop Anthony Fisher OP reflected on how suppliers could be involved in "addressing modern slavery together".
"In 20 years, when, as a global community, we look back on the progress that has been made on this issue, will people ask, where was Australia? Will they say, Australia saw and acted?" Archbishop Fisher said.
The Australian Catholic Anti-Slavery Network is leading the Catholic response to Australia's Modern Slavery Act through its modern slavery risk management program.
ACAN is the largest anti-slavery collaboration of its kind in Australia focused on addressing modern slavery risks in supply chains and operations.
"In fact, we have not found any similar Catholic initiative anywhere in the world – not in Europe, North America or Asia. This is a great achievement and worth recognising on this day," said John McCarthy KC, Chair of the Anti-Slavery Taskforce in Sydney which facilitates ACAN.
"We still have much work to do towards freeing the 50 million people around the world who are trapped in modern slavery. However, the Catholic Church in Australia is on the front foot and making a measurable difference through ACAN," he said
Details: www.acan.org.au.
FULL STORY
UN International Day for the Abolition of Slavery 2 December Australian Catholic Anti slavery Network (ACAN)