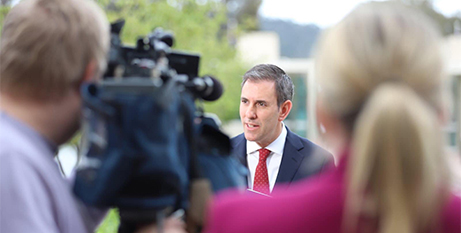 Federal Treasurer Jim Chalmers has not ruled out raising the JobSeeker rate after key members of a committee reviewing the welfare payment backed its increase. Source: The Australian.
While stressing the Government did not yet have a plan to boost JobSeeker in the May budget beyond its current rate of $48 a day, the Treasurer said Labor had not "come to a concluded view" about whether the payment was adequate going forward.
"We don't have a proposal on the table to do that but we're listening respectfully to a lot of people in the community who were advocating for that and campaigning for that," Dr Chalmers said on Sky News on Tuesday.
He said Labor "always wanted to do better for people if we can" but such reforms needed to be weighed against "other pressures" facing the economy.
The comments follow The Australian revealing on Tuesday that several members of the committee believed the JobSeeker rate was too low.
Australian Council of Social Service chair Cassandra Goldie said the payment needed to be increased to "at least $73", while Associate Professor Ben Phillips from the Australian National University's College of Arts and Sciences said living standards for jobseekers were "dramatically lower" than the rest of the population.
FULL STORY
Jim Chalmers still open to JobSeeker increase (By Sarah Ison, The Australian)
RELATED COVERAGE
Treasurer faces test on dole rate (The Australian)
Australia gets 11 new billionaires as wealth gap widens (SMH)
Calls for JobSeeker rise in May budget (Canberra Times)
JobSeeker recipients could expect increase in payment (The Advertiser)