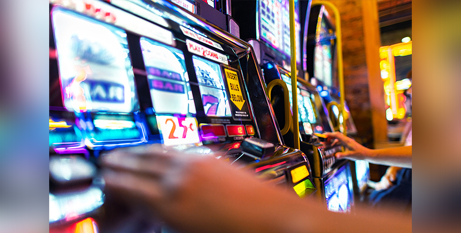 Sydney Archbishop Anthony Fisher OP has commended New South Wales' political leaders for supporting the introduction of a cashless gaming card, saying the Church and its agencies see the human cost of gambling addiction every day. Source: The Catholic Weekly.
"For some people, gambling is an entertainment they enjoy in moderation. For others, it is an addiction that not only causes financial loss but contributes to family breakdown, homelessness, and despair," Archbishop Fisher said.
"Catholic parishes and welfare agencies pick up the pieces from these human tragedies every day.
"I support any reasonable measure to moderate gambling and especially to eliminate problem gambling."
More than $7 billion is lost on poker machines in NSW each year, according to research published in the Sydney Morning Herald.
Horse-racing and sports betting will rake in the same amount nationwide in 2023, and the industry is growing by almost 4 per cent year-on-year, industry analysis from IBISWorld shows.
Aside from the social ills of gambling, recent inquiries have shown that organised crime uses poker machines to launder hundreds of millions of dollars each year.
Premier Dominic Perrottet has committed to introducing legislation in the first sitting of NSW parliament should he win re-election on March 25.
Pubs and clubs would be given five years to introduce cashless gaming on all poker machines, including systems for gamers to set loss limits.
Opposition leader Chris Minns has also offered a suite of reforms in response to the NSW Government's proposal, but has to date proposed a trial of only 500 cashless machines, compared to the state's total of 90,000.
FULL STORY
Archbishop Fisher commends cashless gaming proposal (By Adam Wesselinoff, The Catholic Weekly)