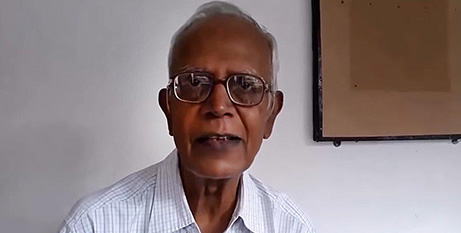 More than 3000 people have taken part in a signature campaign, demanding justice for late Jesuit Father Stan Swamy and others accused in a sedition case filed by India's pro-Hindu Government. Source: UCA News.
The campaign, launched on February 25, is getting support from people from all walks of life, according to its organisers.
"We want justice for Fr Swamy and others charged with a fake sedition case under the Unlawful Activities Prevention Act, a stringent anti-terror law in the country," said Fr Thomas Kavala, a Jesuit priest who is part of the campaign.
Contrary to the alleged claims by India's national investigating agency, Massachusetts-based digital forensic firm Arsenal Consulting said in a recent report that the digital evidence was planted on Fr Swamy's computer to implicate him in the case.
"Now it is clear that Fr Swamy was wilfully trapped in the case by the investigating agency and therefore, he and others accused in the false case should get justice," Fr Kavala said.
"We want to appeal to the Government to drop the false charges levelled against the innocent persons, including Fr Swamy, and want action against all those who worked behind this false case," the priest said.
The 84-year-old Fr Swamy died awaiting trial in a private hospital in Mumbai in western India on July 5, 2021, after being denied bail despite suffering from multiple age-related ailments.
He was arrested on October 8, 2020, by India's anti-terror National Investigation Agency and was accused of being a party to a conspiracy allegedly hatched by outlawed Maoist rebels to unleash violence at Bhima-Koregaon in the western state of Maharashtra on January 1, 2018.
Fr Swamy was named among 16 accused in the case, though he had never visited the place where the group violence occurred.
FULL STORY
'Justice for Fr Stan' campaign evokes good response in India (UCA News)