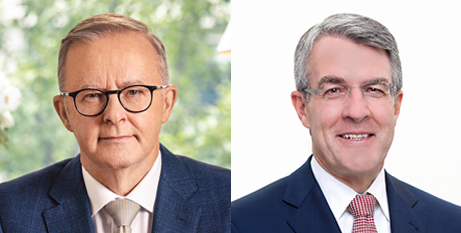 Indigenous leaders advising Anthony Albanese on the Voice were yesterday unable to reach agreement on the words that should be added to the Constitution to enshrine the advisory body. Source: The Australian.
Sources in the room said there was "no ill feeling" after what was expected to have been the final meeting of the referendum working group before it gave its advice to the Albanese Government on the proposed constitutional amendment and on the question Australians will be asked on referendum day.
The meeting in Adelaide was attended by Attorney-General Mark Dreyfus, who has at least twice attempted to propose additions to the proposed amendment on the Voice, including to limit "the legal effect of its representations".
The Australian has been told that suggestion was not well received by most group members.
The group has listened to advice from constitutional experts on legal elements of the draft amendment. However, getting the proposed amendment through both houses of Parliament is front of mind for Labor.
On Thursday, the working group briefed members of the Senate crossbench. This included Greens-turned-independent senator Lidia Thorpe – who has previously called the referendum a waste of money – and senator Pauline Hanson, who joined the meeting online.
The group has at least another week to settle on its preferred wording for the proposed constitutional amendment.
The Labor cabinet will then consider this before putting the final proposed words into the Constitutional Alteration Bill, to be introduced into Parliament in the week starting March 27.
FULL STORY
Wording for Indigenous voice vote not decided (By Paige Taylor, The Australian)
RELATED COVERAGE
Voice referendum bills still on track for parliament despite impasse in negotiations (The Guardian)