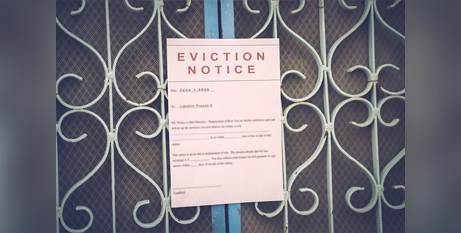 Ahead of the New South Wales state election on Saturday, the Coalition, Labor and the Greens have all agreed to extend protections for renters from forced evictions with no legal appeals. Source: The Catholic Weekly.
The commitments came at a community forum in Parramatta attended by more than 900 people, organised by the Sydney Alliance with Treasurer Matt Kean representing the Coalition, Shadow Treasurer Daniel Mookhey representing Labor and Newtown MP, Jenny Leong, representing the Greens.
Mr Mookhey committed a Labor government to end no-grounds evictions for both fixed-term and periodic or month-to-month tenancies, emphasising that NSW was the only state to retain these unfair laws.
"No tenant should be forced to leave their homes without a lawful reason and we also believe that surplus government land should be set aside for social and affordable housing, with a target of 30 per cent of housing in NSW set aside for social and affordable housing", he said.
Ms Leong said the Greens believe there should be an immediate freeze on all rents in NSW, given concerns that housing has become too profit-driven and growing numbers of Sydneysiders are facing housing stress.
Mr Kean said a re-elected Coalition government would change "no grounds" to "reasonable grounds" for periodic or month-to-month tenancies but would allow no grounds evictions for fixed-term tenancies and would extend the notice period for tenants from 30 to 45 days.
He said the Coalition was also committed to providing an immediate rebate for all consumers of $250 on their energy bills, as well as other initiatives such as its "energy bill buster".
Solange Frost, St Vincent De Paul Society's acting manager of policy and advocacy, welcomed the commitments, saying the current laws tended to make tenants reluctant to speak out to their landlords about rental increases or even on the need for repair work, for fear of being evicted.
Dr Michael Walker from Sydney Archdiocese's Justice and Peace Office said while initiatives like the "energy bill buster" program have been well-intentioned, they have tended to benefit homeowners and landlords and the cost benefits haven't necessarily flowed onto renters.
FULL STORY
Housing crisis prompts parties to promise protections for renters (By Michael Kenny, The Catholic Weekly)