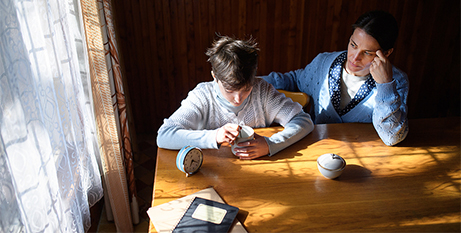 One in eight Australians are living in poverty, with 60 per cent of people receiving JobSeeker support payments living on average $269 per week below the poverty line. Source: The Australian. 
The appalling figures – revealed in a new joint report by the Australian Council of Social Service (ACOSS) and University of NSW – are compounded by tales of the desperate measures people on the poverty line are taking just to make ends meet.
The report, Poverty in Australia 2023: Who is affected, released today, found 60 per cent of people receiving Jobseeker and 72 per cent of people on the Parenting Payment were living in poverty across 2019-20.
One in eight people (13 per cent) and one in six children (17 per cent) were in poverty overall, according to the latest available data from the Australian Bureau of Statistics.
The findings also exposed "highly gendered" issues with poverty across the country, as households whose main income earners were women experience almost twice the level of poverty in 2019-20 (18 per cent) compared with those whose main income earner was a man (10 per cent).
ACOSS said the figures in the report exposed the "failure" of Australia's support payment system to meet essential costs.
The organisation's chief executive Cassandra Goldie said the report highlighted the need for a poverty reduction package in the May Budget to lift working-age income support payments, among other financial recommendations.
FULL STORY
'One in eight': Shocking figures expose depth of Australia's poverty crisis (By Blake Antrobus, The Australian)