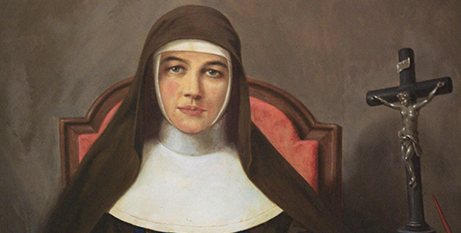 Pope Francis yesterday dedicated his general audience talk to Australian St Mary of the Cross MacKillop, focusing on her dedication to the poor, to formation and education. Source: CNS.
It was the Pope's first general audience since being released on June 16 from Rome's Gemelli hospital where he underwent abdominal surgery on June 7 and his last audience before his usual summer break for the entire month of July.
The Pope continued his series of talks about "zeal" for evangelisation by focusing on St Mary MacKillop, the founder of the Sisters of St Joseph of the Sacred Heart. Australia's first saint, she was born in Melbourne in 1842 and died in Sydney in 1909. Her order established schools and charitable organisations across Australia and was devoted to the care of orphans, neglected children, the homeless, sick and aged.
In his general audience talk, Pope Francis called her "an extraordinary religious sister," who dedicated her life to "the intellectual and religious formation of the poor in rural Australia."
"Wisely reading the signs of the times," this young woman whose parents had emigrated from Scotland, understood that the best way for her to spread the Gospel and attract others to encounter Jesus was through teaching young people, "in the knowledge that Catholic education is a form of evangelisation. It is a great form of evangelisation," said the Pope, who himself had taught in high schools in Argentina.
"Mary MacKillop was convinced that the purpose of education is the integral development of the person both as an individual and as a member of the community, and that this requires wisdom, patience and charity on the part of every teacher," he said.
An essential part of St MacKillop's zeal for sharing the Gospel, the Pope said, was her dedication to caring for the poor and marginalised.
"This is very important," he said. Along "the path to holiness, which is the Christian path, the poor and the marginalised are the protagonists and a person cannot move forward in holiness if he or she does not also devote himself or herself to them in one way or another."
FULL STORY
St MacKillop can inspire educators to foster hope, Pope says (By Carol Glatz, CNS via USCCB)
RELATED COVERAGE
Pope at Audience: St Mary MacKillop brought Christ's love to rural Australia (Vatican News)