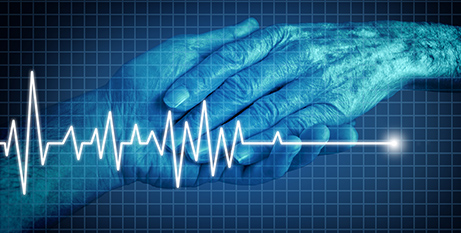 Sixteen Tasmanians have died using the state's voluntary euthanasia laws in the first six months since they came into effect. Source: The Mercury.
Michael Gaffney, the MP who introduced the laws, is pleased the legislation is "working as it was intended" and the Voluntary Assisted Dying Commission said the Act was "operating effectively".
The commission's report on the first six months said that 90 people contacted the navigation service inquiring about VAD for themselves or another person.
About three-quarters were receiving palliative care, with 65 per cent having a primary diagnosis of cancer and 12 per cent a primary diagnosis of neurodegenerative disease.
The report said 47 Tasmanians made "first requests" under the Act. There were twice as many males as females making first requests with the median age 73 years. The youngest applicant was 42 years old and the oldest 90.
The report said 27 VAD substance authorisations were issued, including one which was revoked.
"16 people died following administration of the VAD Substance," it said. "The average time from a person's First Request to their Final Request was 14 days. The average time from a person's Final Request to the Commission determining a request for a VAD Substance Authorisation was three days."
Executive commissioner Louise Mollross said it was apparent the Act was" operating effectively".
The report found 63 people had successfully completed VAD training including 30 doctors, 23 nurses and 10 pharmacists.
FULL STORY
Tasmania's voluntary assisted dying laws 'working as intended' (By Sue Bailey, The Mercury)