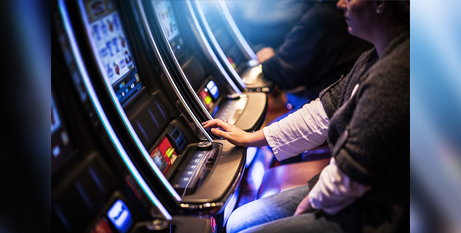 The majority of Victorians support mandatory pre-commitment limits and carded play on all Victorian poker machines which the Andrews Government has committed to without announcing when it will introduce the reforms. Source: The Age.
A survey by Resolve Political Monitor, conducted for The Age, revealed 57 per cent of respondents backed the pokies crackdown which will force all Victorian gamblers to set binding limits on daily poker machine losses.
Only one in 10 oppose the reform which will also require gamblers to use cashless gaming cards when playing the pokies. About one-third of respondents were undecided on whether they supported the changes.
The reform was announced by the Andrews Government in July as part of sweeping overhaul of the electronic gambling industry which Premier Daniel Andrews claimed would give Victoria the toughest gambling and anti-money laundering measures in Australia.
It also included a crackdown on operating hours which will force all gaming machine areas in all venues except Crown casino to shut between 4am and 10am, starting in mid-2024.
But the Andrews Government has so far refused to put a timeline on implementing other promised changes including mandatory pre-commitment, carded play and load-up limits, saying the changes would be "subject to thorough consultation with industry through an implementation working group".
The Government has asked venues, including the clubs sector, to submit feedback before September 20 which it will then consider as part of the reform process
The chief executive of the Alliance for Gambling Reform, Carol Bennett, welcomed the reforms but said Victoria couldn't claim it had the country's strictest gambling rules until it announced a start date for mandatory pre-commitment rules for the state's 27,372 poker machines.
FULL STORY
Victorians back pokies crackdown (By Annika Smethurst, The Age)