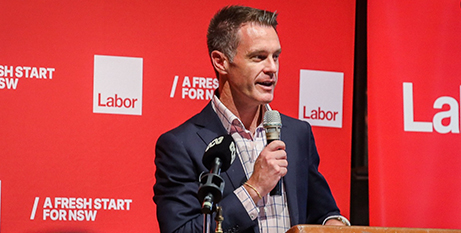 A promised funding boost for end-of-life care in New South Wales will be cut by $150 million to help hire more nurses to fill staff shortages. Source: Yahoo News.
Premier Chris Minns confirmed the change, saying part of the $750 million pledged by the former Coalition government for palliative care would be shifted to the broader health budget.
In committing the money, then-premier Dominic Perrottet described it as the most important budget announcement he had ever made and an important countermeasure to passing voluntary euthanasia laws that he personally opposed.
"I want to have the best palliative care health system in the country, if not the world," Mr Perrottet said at the time.
The Coalition committed $743 million in the 2022/23 budget to help pay for an extra 600 palliative care doctors, nurses and health staff.
But Mr Minns said $150 million of the $750 million budget had been redirected within health.
"The main reason for that is the advice we got when we won is to push that much money into palliative care wouldn't work, mainly because we didn't have enough people to work in the sector," he told radio station 2GB.
Mr Minns noted the overall palliative care budget would still be increasing by close to seven per cent this year and eight per cent the year after.
He said his Government also had to find $98 million to pay for the voluntary euthanasia regime, which the previous Coalition government had introduced without funding.
Opposition health spokesperson Matt Kean said the palliative care funding cut was "wrong and shameful", particularly when the Labor Government's first Budget included billions in extra revenue that had been spent on pay rises for public servants.
FULL STORY
'Shameful' palliative care cut to fund NSW nurses (By Duncan Murray, AAP via Yahoo News)
RELATED COVERAGE
Palliative care funding cut by $150 million, while assisted dying gets $97 million extra (Daily Telegraph)