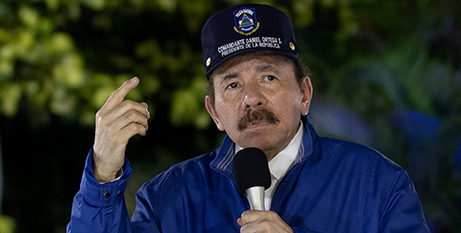 The Nicaraguan dictatorship has released 12 priests it had imprisoned and sent them to the Vatican after an agreement was reached with Church authorities. Source: CNA.
Matagalp Bishop Rolando Alvarez was not among those released.
Bishop Alvarez was sentenced on February 10 to 26 years and four months in prison. A day before the sentence, the prelate refused to be part of the group of 222 deportees who were sent to the United States, and who were then stripped of their nationality and property in Nicaragua by the dictatorship of Daniel Ortega.
In a press release dated October 18, the Ortega regime announced that the release of the 12 priests took place "after fruitful conversations with the Holy See" and the priests were headed to the Vatican.
In the release, the government stated that the agreement was reached "with the intercession of high authorities of the Catholic Church in Nicaragua and the Vatican."
The Vatican's office of communications released a statement yesterday confirming that the Holy See had been asked to receive the priests.
"I can confirm that the Holy See has been asked to receive 12 priests from Nicaragua who were recently released from prison. The Holy See has agreed; they will be received by an official of the Secretariat of State in the afternoon and housed in some facilities of the Diocese of Rome," director of the Holy See Press Office director Matteo Bruni said.
FULL STORY
Nicaragua claims that it freed 12 priests after an agreement with the Vatican (CNA)
RELATED COVERAGE
Holy See welcomes 12 priests released from prison in Nicaragua (Vatican News)