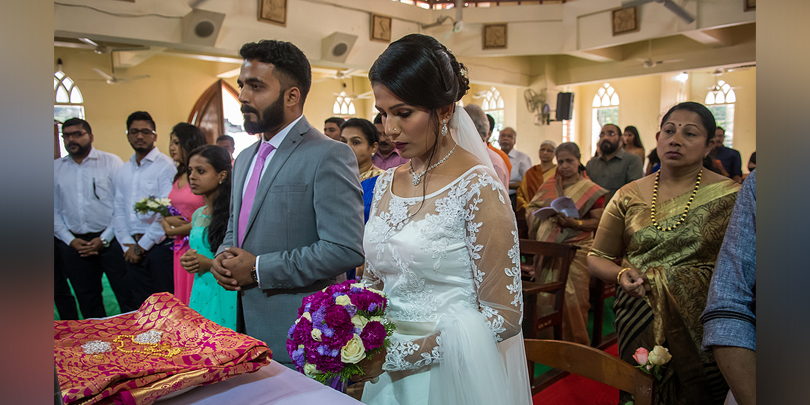 The Eastern rite Syro-Malabar Church in India has conditionally allowed Catholic couples to enter a civil marriage before solemnising it in the Church. Source: UCA News.
"This is not for everyone. It is meant for those who live abroad or who want to move abroad with their prospective life partner," said Fr Abraham Kavilpurayidathil, the Church's chancellor, on Friday.
Catholics, "who, for serious reasons such as obtaining a family visa to foreign countries, find it necessary to register their marriages under relevant civil law" before sacramental marriage can apply seeking permission for such registration, said a decree issued by Cardinal George Alencherry, the major archbishop and head of the Church.
Indian laws allow a couple to move abroad as husband and wife only if their marriage is registered with the civil authorities.
Couples who get married in the Church later register with civil authorities to start the process of moving abroad.
"Many come for short holidays from abroad and may not have enough time to register their marriages with civil authorities. Thus, the Church permitted them to register their marriages with civil authorities even before they are solemnised in the Church," the chancellor explained.
The Church's decree, dated September 21 and released to media on Thursday, said the Syro-Malabar Synod of Bishops approved the move during their August 21-26 meeting in Kochi, the Church's base in southern Kerala state.
The applicants' written request "carry the undertaking that they will not live together, being aware of the sinfulness of cohabitation before the sacramental marriage and that they will get marriage sacramentally solemnised at the earliest possibility," the decree said.
The Syro-Malabar Catholic Church, with more than five million followers, is one of the 22 Eastern rite Churches in full communion with the Vatican. It has 35 dioceses in India and abroad.
FULL STORY
India's Syro-Malabar synod allows civil marriage before Church wedding (UCA News)