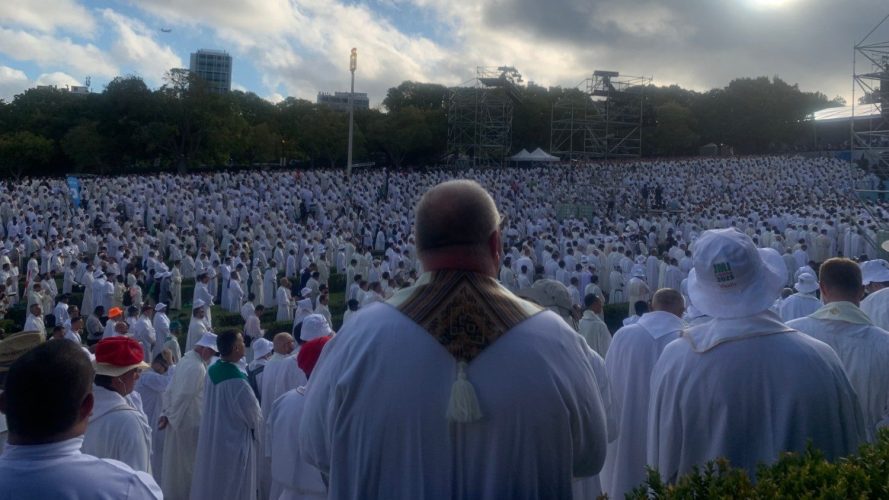 Marking the 97th World Mission Sunday yesterday, the Vatican has published statistics that offer a perspective of the missionary Church present all over the world. Source: Vatican News.
The report, released by the Vatican's Fides news agency, compared the numbers on December 31, 2021, to December 31, 2020.
There were 1.375 billion Catholics in the world, representing an overall increase of 16.24 million Catholics compared to the end of 2020.
The increase affects all continents, except Europe. As in the past, increases were registered above all in Africa and in the Americas.
The global percentage of Catholics decreased slightly to 17.67 per cent. The number of bishops and priests is also decreasing. There are 5340 in the world, mostly diocesan, with religious bishops decreasing as well.
The total number of priests in the world decreased to around 407,872, a drop of 2347 priests.
The continent that registered the largest decrease was, again, Europe, with 3632 fewer priests. Increases were registered in Africa and in Asia (1518 and 719, respectively).
Diocesan priests in the world decreased by 911, while religious priests decreased by 1400.
As the number of priests decreases, the number of Catholics per priest in the world increased, so in average there are 3373 Catholics for every priest in the world, a rise of 59 people per priest.
However, the number of permanent deacons continues to increase all over the world, to 49,176.
There has been an overall decrease of women religious, with 10,588 fewer nuns. Here, too, Europe recorded the largest drop in consecrated women (7804 fewer religious women).
FULL STORY
Global Catholic population rising as number of priests, religious falls (By Sr. Nina Benedictka Krapic, VMC, Vatican News)