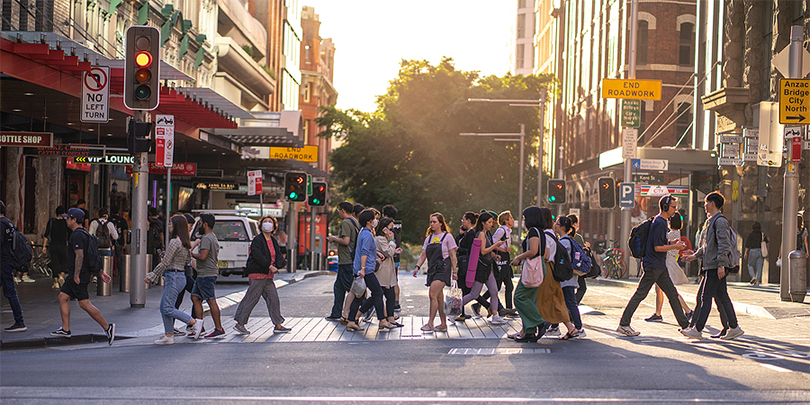 The belief that Australia is a "land of opportunity" is dissipating, with the nation's social cohesion fraying under cost-of-living and housing affordability pressure, a new study finds. Source: The Australian.
The Scanlon Foundation Research Institute's 2023 Mapping Social Cohesion report also finds falling trust in the Commonwealth Government, a waning sense of national pride and a slide in the belief that all people are getting "a fair go".
The study, in its 17th year, tracks social cohesion through an index, which in 2023 hit 79, its lowest point since 2007 and a 13-percentage-point fall since 2020.
Until 2013, more than 80 per cent of people agreed that "Australia is a land of economic opportunity", but that has slumped to 63 per cent this year, the report finds.
It notes 48 per cent of people consider economic issues the most pressing concern, followed by housing affordability and shortages, both up considerably across the last decade.
"Australians have remained remarkably resilient; however, the latest survey findings reveal our social cohesion is under pressure and declining on several fronts, straining the fabric of our society," said Australian National University academic James O'Donnell, who authored the report.
The report offers some contrasting data about Australia's acceptance of multiculturalism and its levels of race- and religion-based discrimination.
In 2023, 89 per cent of Australians agree "multiculturalism has been good for Australia", and 86 per cent agree immigrants are good for Australia's economy.
But attitudes vary depending on where immigrants are from.
"More than 90 per cent of Australians have very or somewhat positive feelings towards immigrants from Italy, Germany and the UK," the report says.
"But this proportion drops to 70 per cent for India, and to little more than 60 per cent or below for immigrants from Ethiopia, Lebanon, China, Iraq and Sudan."
It also shows 27 per cent of people expressed a negative view towards Muslims, and 16 per cent towards Christians.
FULL STORY
Cost of living rips fabric of society, report finds (By Stephen Lunn, The Australian)