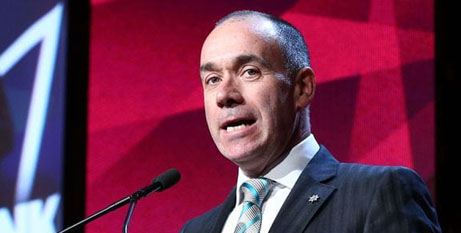 In a statement, the former NAB CEO said he was forced to step down from ­Essendon because of his role as a church chairman. "I was being ­required to compromise beyond a level that my conscience ­allowed," he said. Source: The Australian.
Mr Thorburn said people should be able to hold different views on complex personal and moral matters, and be able to live and work together, even with those differences, and always with respect.
A day after he was appointed to run the club he supported since childhood, Mr Thorburn resigned after it emerged he was chairman of a church that preached views on homosexuality and abortion.
Essendon president Dave Barham said the club acted swiftly to review revelations that the City on a Hill church posted a 2013 sermon to its website that said acting on same-sex ­attraction was "a sin" and another ­likening abortion to concentration camps.
He said those views did not align with Essendon's values as a safe, inclusive, diverse and welcoming club for all.
Mr Thorburn said he loved all people and had always promoted and lived an inclusive, diverse, respectful and supportive workplace – where ­people are welcomed regardless of their culture, religious beliefs, and sexual orientation.
FULL STORY
My faith is not tolerated or permitted: Essendon boss Andrew Thorburn quits (Kylar Loussikian, Damon Johnston, Angelica Snowden, The Australian)