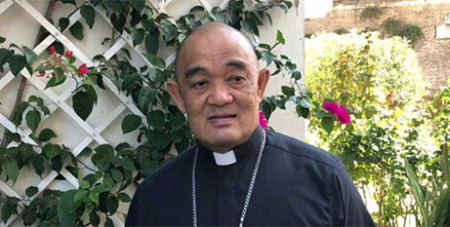 Fiji's archbishop is warning that "new colonial forces" are moving into the Pacific Island nation as it celebrates its 52nd anniversary of independence from Great Britain. Source: Crux
Fiji became independent on October 10, 1970, when Archbishop Peter Loy Chong of Suva was nine years old.
In his statement marking Independence Day, Archbishop Chong noted that as the country moved towards independence, tension was high between the indigenous Fijians and Indo-Fijians, descended from the contract labourers brought to the islands by the British in the 19th century.
"Fear and uncertainty were my experiences of the last nine years of colonialism," he said.
He also remembered "a lot of excitement" when independence came but added that the dreams of the country were short-lived due to a series of coups.
Prime minister Frank Bainimarama seized power in a 2006 coup but was elected in 2014 under a constitution he imposed the year before. Despite the country's return to democracy, Archbishop Chong said the country is experiencing "uncertain times".
"We live in fear. It is dangerous to speak your mind for truth and justice. I have been threatened for speaking out," Archbishop Chong said.
"Today, there are new colonial forces moving into Fiji. There is the fear of China and Chinese extractive industries and companies. There are powerful multinational corporations taking their places. Big nations like Australia, USA, New Zealand and China are exerting political influence in Oceania," he said.
In his message, Archbishop Chong said the Church in Fiji "wants to build a just society and it seeks to do so on the solid foundation of four fundamental values: truth, freedom, justice and love.
"In its commitment to a just society, the Catholic Church seeks to enhance true democracy in Fiji," he said.
FULL STORY
Fiji archbishop warns against 'new colonial forces' in Pacific nation (By Charles Collins, Crux)
RELATED COVERAGE
Archbishop Chong says he has been threatened for speaking out (Fiji Village)