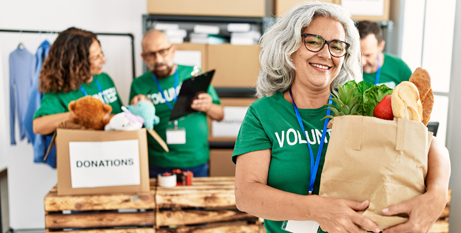 The sobering reality underpinning Volunteering Australia's national strategy on volunteering is now apparent, with the release of two research reports into the state of volunteering in Australia. Source: ProBono News.
The two reports, Volunteering in Australia: The Volunteer Perspective and Volunteering in Australia: The Organisation Perspective, offer two different but equally valuable perspectives in the process to create a new national strategy on volunteering.
Progress on the national strategy now continues, with the draft on track for release next month ahead of the launch of the final strategy at next February's National Volunteering Conference in Canberra.
The reports, based on surveys of individuals and organisations, confirm the decline being seen in volunteering around the country.
The research shows most organisations are facing challenges recruiting volunteers. Eighty-three per cent of respondents said their organisation needs more volunteers immediately or in the near future, and 60 per cent expect to need more or significantly more in five years' time.
At the same time, individuals facing financial difficulties are less likely to have recommenced volunteering since the onset of COVID-19.
The reports also found the most common reason for not volunteering was work or family commitments, with 40.8 per cent of respondents giving this reason. Just over 14 per cent said they didn't volunteer because there were "no suitable opportunities", and 13.9 per cent said they didn't volunteer because "nobody asked".
CEO of Volunteering Australia, Mark Pearce, said using this data, organisations could begin "matching motivation to mission" to engage volunteers more.
FULL STORY
Data behind national volunteering strategy revealed (By Danielle Kutchel, ProBono News)