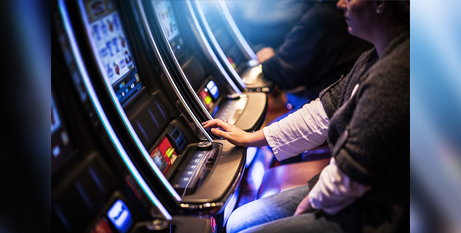 Gamblers lost more than $2.1 billion on poker machines in fewer than 100 days last year – the highest losses in New South Wales history – an outlay critics say reinforces the need for reform. Source: Sydney Morning Herald.
Daily profits for pubs and clubs from poker machines hit $23 million a day, as punters' losses rose 11 per cent last year, Liquor and Gaming NSW quarterly figures show.
Machines in pubs now account for 44 per cent of all losses, despite housing only 26 per cent of the state's poker machines.
Wesley Mission chief executive and gambling reform advocate Reverend Stu Cameron said the losses were obscene and highlighted the need for Premier Dominic Perrottet's push to turn gaming machines cashless.
Across the 86,568 poker machines in NSW clubs and pubs, the highest profits were generated by machines in western Sydney, Liquor and Gaming NSW figures show.
Gaming machines in Canterbury-Bankstown made $182 million in the third quarter of 2022, those in Fairfield made $174 million and those in Cumberland $124 million.
Machines in regional NSW also claimed multimillion-dollar profits, including $85 million at pokies on the Central Coast, $53 million in Wollongong and $51 million in Newcastle between July and September.
An analysis of the figures by Wesley Mission Australia found the average poker machine in NSW now claims almost $100,000 a year in losses. It is estimated between 900,000 and 1.7 million people in Australia are harmed by problem gambling.
The cashless gaming debate has gathered steam since late last year, when Mr Perrottet said he would roll out cashless gaming on all machines in NSW to address money laundering and problem gambling.
FULL STORY
Gone in 92 days: Gamblers lose $2.1 billion on poker machines (By Lucy Cormack and Ben Cubby, Sydney Morning Herald)