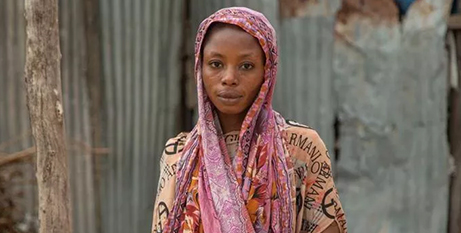 A new Aid to the Church in Need report has detailed first-hand testimonies of Catholic faithful who have survived torture, kidnappings and massacres at the hands of Nigerian terrorists. Source: National Catholic Register.
"Oh, what sorrow to have watched three of my parishioners shot dead in cold blood, right before my eyes — and I couldn't do anything," Nigerian parish priest Fr Bako Francis Awesuh, 37, shared in Nigeria: A Bleeding Wound, published last week.
"I couldn't pray because of the shock I was in. Whenever I opened my mouth to pray, words failed me. All I could say was 'Lord, have mercy'."
In May 2021, Fr Awesuh and 10 of his parishioners were kidnapped from St John Paul II Parish in Nigeria's Kaduna state by radical Islamic Fulani attackers.
They were marched barefoot through the wilderness for three days. They were then held captive in harsh conditions for more than a month until a large ransom could be paid.
Eventually, Fr Awesuh and his parishioners were ransomed, but not before three parishioners were shot dead during a rescue attempt.
In 2022 alone more than 5000 Christians were killed in Nigeria, according to religious freedom watchdog Open Doors International.
As a Catholic priest in Nigeria, Fr Awesuh faces some of the highest risks of kidnapping, torture, and murder of any person in the world.
"Kidnappings are a hallmark of terrorist organizations in Nigeria … and clergy are increasingly being targeted," the new ACN report said.
Janada Marcus, 22, was forced to flee Boko Haram with her family twice before the terrorists attacked them again in the city of Maiduguri. Her father was beheaded, and Marcus was kidnapped and abused before being released six days later.
By sharing these testimonies, ACN said it seeks to call attention to Nigerian persecution, which has only continued to rise.
"We call on organisations to work for justice in the country and we encourage people of goodwill, around the world, to pray for peace in Nigeria."
FULL STORY
'My Parishioners Shot Dead in Cold Blood': Priests, Lay Faithful Describe Attacks in Nigeria (By Peter Pinedo, CNA via National Catholic Register)