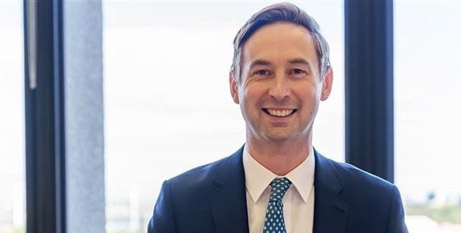 Edward Simons, an educator in the Catholic sector for more than 20 years, has been appointed as the new executive director at Melbourne Archdiocese Catholic Schools. Source: Archdiocese of Melbourne.
The appointment was announced by Melbourne Archbishop Peter A. Comensoli on Friday.
"Catholic education is a critical nexus in strengthening our communities and nurturing Gospel-centred lights into the world," Archbishop Comensoli said in a statement.
"I am confident that Edward and his teams will look to build up the partnerships between school, family and parish — working together in mission for the glory of God."
The statement said that having served as the acting Executive Director of MACS since October 2022, and previously as MACS Director of Governance and Strategy, Dr Simons "provides important continuity of leadership".
In October last year, he led the design, development and early delivery of MACS inaugural strategy, MACS 2030: Forming Lives to Enrich the World.
Dr Simons has worked in the sector for more than 20 years, both in the UK and Australia, including as a classroom teacher, principal and in a range of senior and executive roles in education and government. He completed his Doctorate of Education and Masters in Educational Management at the University of Western Australia.
Strongly committed to his Catholic faith, Dr Simons and his young family are actively involved in their parish. He also brings to the role the insights and experience of a proud MACS parent, the statement said.
Educating more than 110,000 students within 300 schools, and employing more than 16,000 dedicated staff, MACS is the largest Catholic education entity in Australia.
Archbishop Comensoli and Gerard Dalbosco, Chair of Melbourne Archdiocese Catholic Schools, warmly welcomed Dr Simon's "innovative leadership and engagement-focused management style, and his continued focus on the implementation of MACS 2030 and strengthening of Catholic education across the Archdiocese".
They wished him "every success as he continues to serve MACS, and our broader community with faith, hope and love".
FULL STORY
New Executive Director of Education for Melbourne Archdiocese Catholic Schools (Archdiocese of Melbourne)