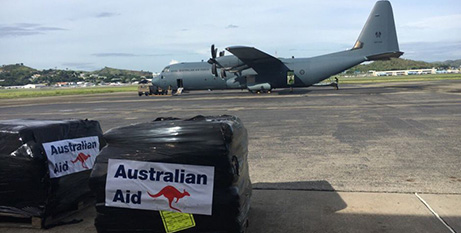 Taxpayer-funded foreign aid projects above $3 million will be required to address gender inequality and 80 per cent will need to have climate change objectives under the Albanese Government's new development policy. Source: The Australian.
The strategy, which seeks to cement Australia's position as the region's "partner of choice" amid rising Chinese influence, will use the nation's $4.5 billion aid program to "build effective and accountable states" and forge "partnerships of respect".
"Development and prosperity underpin peace and stability," Foreign Minister Penny Wong said. "Australia is using all elements of our national power to advance our interests and shape the world for the better."
The policy comes with no new resources beyond Labor's budget commitments, but includes new transparency measures to ensure development funds aren't wasted on failing initiatives.
The new blueprint will place fresh emphasis on improving critical infrastructure across the region using local workforces.
The policy will reintroduce a requirement axed by the Morrison government for at least 80 per cent of current aid projects to address gender inequality, while all new investments above $3m must have "gender equality objectives".
At least half of Australia's aid investments will be required to have climate change objectives from 2024-25, rising to 80 per cent of projects by 2028-29.
The new investment requirements come amid criticism from some Pacific nations that Australian Government-funded aid programs impose Australian gender and LGBT norms on recipient countries.
Solomon Islands Prime Minister Manasseh Sogavare in July said he did not want to see LGBT values imposed as a condition for accessing aid, while Australian-funded events condemning homophobia have been criticised in Papua New Guinea, where homosexuality is illegal.
A senior government official said Australia made no apologies for standing up for its values.
International Development Minister Pat Conroy said: "We are responding to the priorities of our partner countries and helping to lift people out of poverty, building resilience and strengthening relationships in our region."
FULL STORY
Gender and climate goals top new foreign aid agenda (By Ben Packham, The Australian)