Talk to us
CathNews, the most frequently visited Catholic website in Australia, is your daily news service featuring Catholics and Catholicism from home and around the world, Mass on Demand and on line, prayer, meditation, reflections, opinion, and reviews. And, what's more - it's free!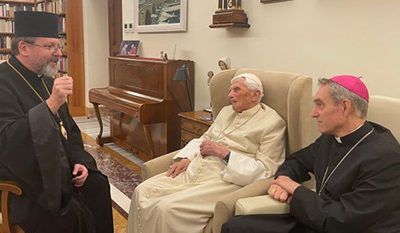 The leader of the Ukrainian Greek Catholic Church met with retired Pope Benedict XVI in the Mater Ecclesiae monastery in Rome this week and asked him to keep praying for Ukraine. Source: CNA.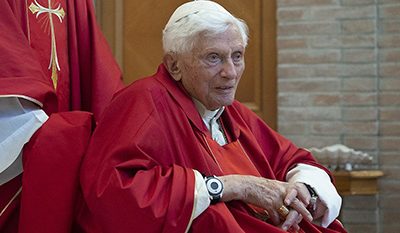 Former Pope Benedict XVI plans to defend himself in a civil lawsuit lodged at a German court by a man who accuses him of helping to cover up historical abuse. Source: Sydney Morning Herald.